The latest funded booster club projects
The booster club has purchased new Girls Varsity basketball jerseys. Below are the away jerseys.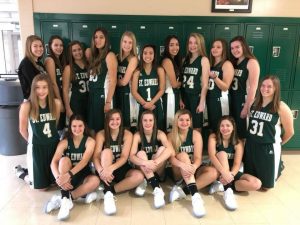 ---
The Fr. Edward J. Seisser Gymnasium plaque is now mounted and it looks beautiful!  It's by the wheelchair lift as you go up the stairs leading to the gym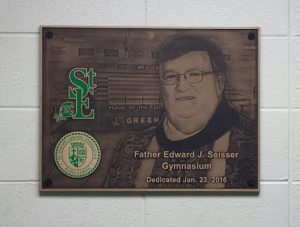 ---
A main booster club goal is to purchase new sports uniforms for our teams. We are hoping to buy uniforms for 3 sports teams per year. Our first purchase is the cross country team uniform.




---
The booster club contributed $9500.00 for new pads for the Green Wave gym. Come out and watch the boys and girls basketball, and volleyball teams, and take a look at the new pads. If you are interested in being a part of these projects view the website and fill out the contact form and join us.