This not-for-profit organization has its roots within the physical education/athletics department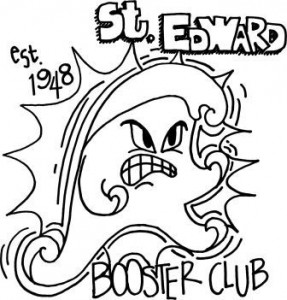 in 1948. Originally a "Fathers' Club" the purpose was and remains to provide additional support, both people power and financially to the excellent athletic programs offered to young men and women of St. Edward High School. Funding to support athletic department needs is principally grounded in social events,  and operating concession sales at sporting events. The proceeds from these activities are used to finance needs in facilities and equipment not available via the Athletic Department budget.
Booster club welcomes 33 new members for the 2017-2018 year
Next Booster club meeting Tuesday, Nov. 21th.
 @ 7 pm
(Meetings are scheduled for the third Tuesday of each month at Greenwave Hall)